As Koreans, we usually eat rice cake soup (ddeok gook) to celebrate the dawning of a new year. Even though, this is the solar new year, we still got together with family to eat dumplings (mandu), to bow (jeol) and pay respects to our elders.
My mom made such huge mandu that we decided to eat them fried instead of in soup (our family isn't sticklers for tradition!)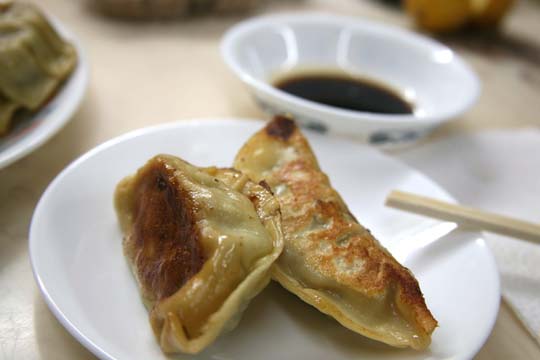 I've also embarked on a new conceptual photo project for 2011, photographing everything I eat and drink for 365 days. Some of it will be Korean, some will not. All of it should be interesting hopefully). Here's the link to the blog here: A Year Devoured.
Hope your new year has kicked off splendidly and that you have a delicious 2011!