There are very few reasons to venture north of Seoul to the Uijeongbu area. But if you're hankering for some really good "wang galbi" (translation: king beef ribs), it may be worth a special trip to Songchoo Gamagol in Yangju-si.
The restaurant looks like an office building.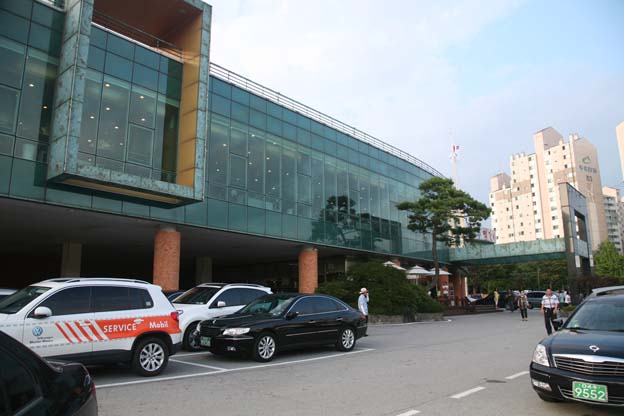 Look for the sign with a picture of a happy cow giving you the thumbs up.
If you drive, they have plenty of parking. 160 spaces in fact. Although the place seats over 450 people, there's always a wait on weekends, especially since they don't take weekend reservations. So, while you're waiting for your number to be called, you can take a stroll across the nearby bridge or read magazines in their giant waiting room.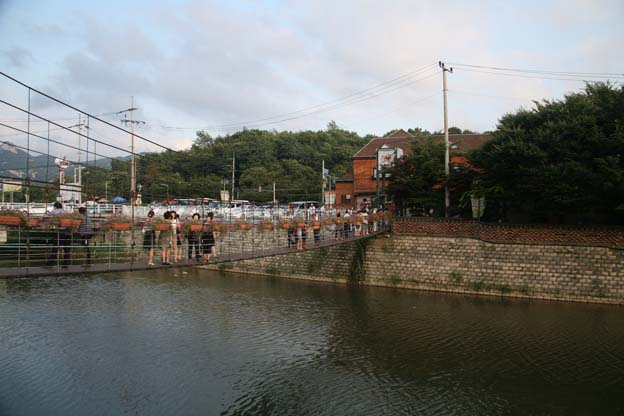 Let's get to the food!
Their house special "Gamagoli galbi: comes with a bunch of different salads on the side.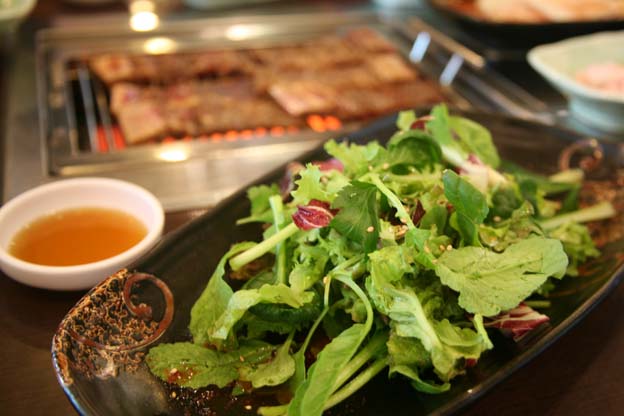 As well as, some light gimchi and pickled cucumbers and daikon.
But what brings in the crowds is the meat. Their "Cheonhaeyeom galbi" (beef ribs marinated in mineral salts) is quite tender and delicious. So, is their Idong and Wang galbis.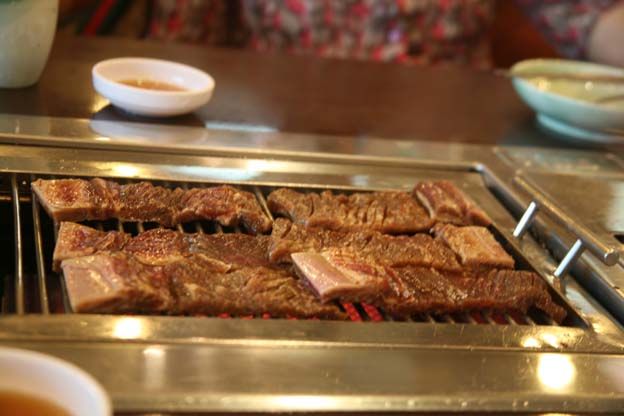 Don't forget to ask them for a side of garlic in a bowl of oil that you can cook on the side.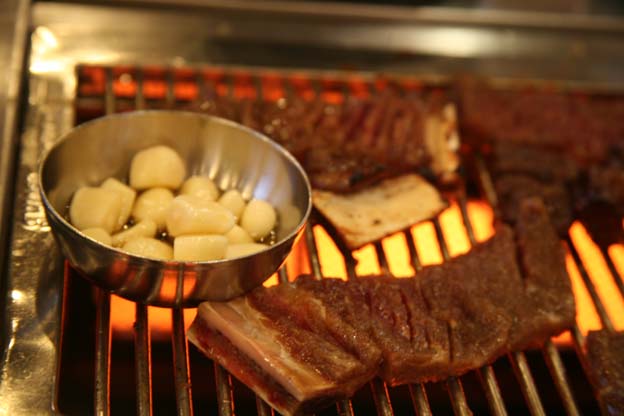 You can finish your meal with a cool bowl of mool naengmyeong (buckwheat noodles in a chilled beef broth) or memil bibim naengmyeon (buckwheat noodles in a spicy red pepper paste). Either way, you won't be sorry that you made the trip.
Songchoo Gamagol
Gyeonggi-do Yangju Jangheung-myeon Bugok-ri 624-34
032/826-3000
Open daily 11am-10pm
W6000 for naengmyeon, W32,000 and up for galbi dishes
If you can get 10+ of your friends to go with you, they'll even come pick you up anywhere in Seoul or Gyeonggi-do.
Public Transport: Take the subway to Uijeongbu station, then take bus no. 23. Or from Uijeongbu Gangneung station, take bus 34 or 360. Whichever bus you take, get off at Songchu Elementary School. If you tell the bus driver that you're going to Songchoo Gamagol, he'll tell you where to get off.
Driving: Take Seoul Ring Expressway to the Songchoo IC and go towards Uijeongbu on National Road #39. The restaurant will be on your right side.