When I was in Seoul, I was invited to tour CJ Food World, a food court of restaurants and brands owned by South Korea's largest food company CJ.
First stop, Bibigo.
This was CJ Food's new concept restaurant, somewhat inspired by Chipotle, it's a "fast-food" version of bibimbap. But unlike Chipotle, the choices are not so simple and building your bowl is a little bit complicated. (I also am not a fan of the idea of "Korean tapas," whatever that means.)
Regardless, I was served a fresh bibimbap bowl. It lacked the soul of Korean flavor, but it wasn't bad, and definitely healthy.
We toured the rest of the location, including VIPS, CJ's answer to the steak house.
There was also Loco Curry, a fast food curry joint.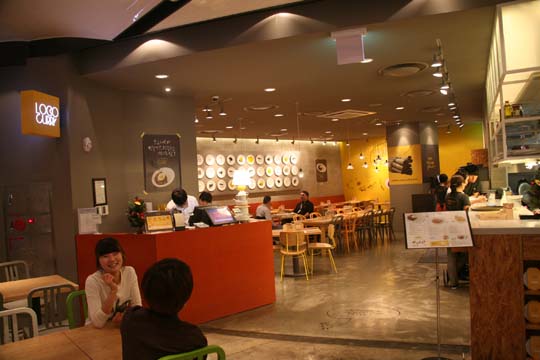 The Tofu House was a clean-line, exposed wood place that served healthy tofu dishes.
They also had a nice noodle joint, with freshly made kalgooksu.
The unfortunately named China Factory, is one of their newer restaurant concepts. I really enjoyed my meal at the one in Daehang-no. A full review will follow shortly.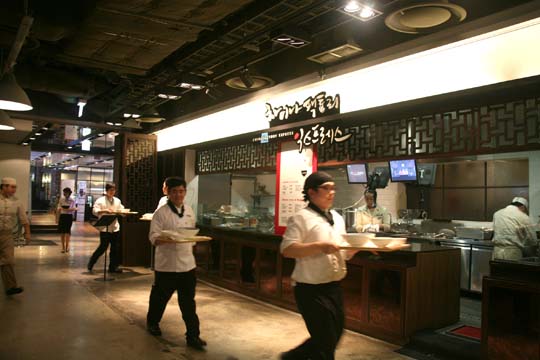 They even had a flower shop.
And a store where you can buy many of CJ's products.
Seeing the array, you can see how huge they really are. Here are a line of their jjangajji (pickling) vinegars.
They even had a test kitchen for kids (note the cute heart-shaped frying pans and such). Unfortunately, they only have cooking workshops in Korean.
I'm a sucker for bread displays and the one in Tous les Jours is made with real bread (I had to check!).
We finished off our tour with some Cold Stone Creamery ice cream. No, CJ doesn't make them, but they brought the popular American chain into Korea under their umbrella.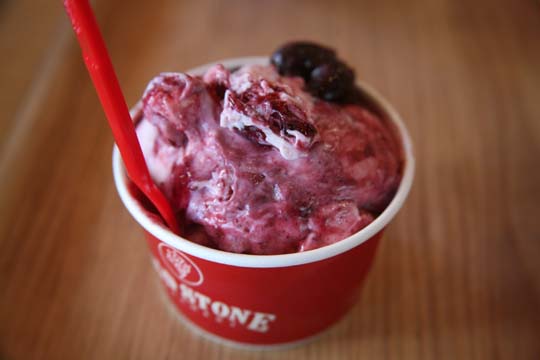 Not bad for a company started by selling sugar, right? It's a good place to bring a group or your kids, if you can't decide what to have for lunch. But then again, the plethora of choices might make your head explode!
CJ Food World
Seoul-si, Jung-gu, Ssangnim-dong 292
On the basement level (and a bit on the 1st floor) of the CJ Tower in Jongno
Take subway line 2, 4 or 5 to the Dongdaemun History & Culture Park Station (exit 6)
It's less than a 5-minute walk from there.
1577-9622
Open daily 11 am to 10pm