This is the latest piece I wrote for the LA Times Daily Dish about a kimchi store here in Los Angeles. You can read my full story here:
I'm including some additional photos they didn't publish online.
This it the "mak" gimchi. – quick and dirty, already sliced and ready to eat.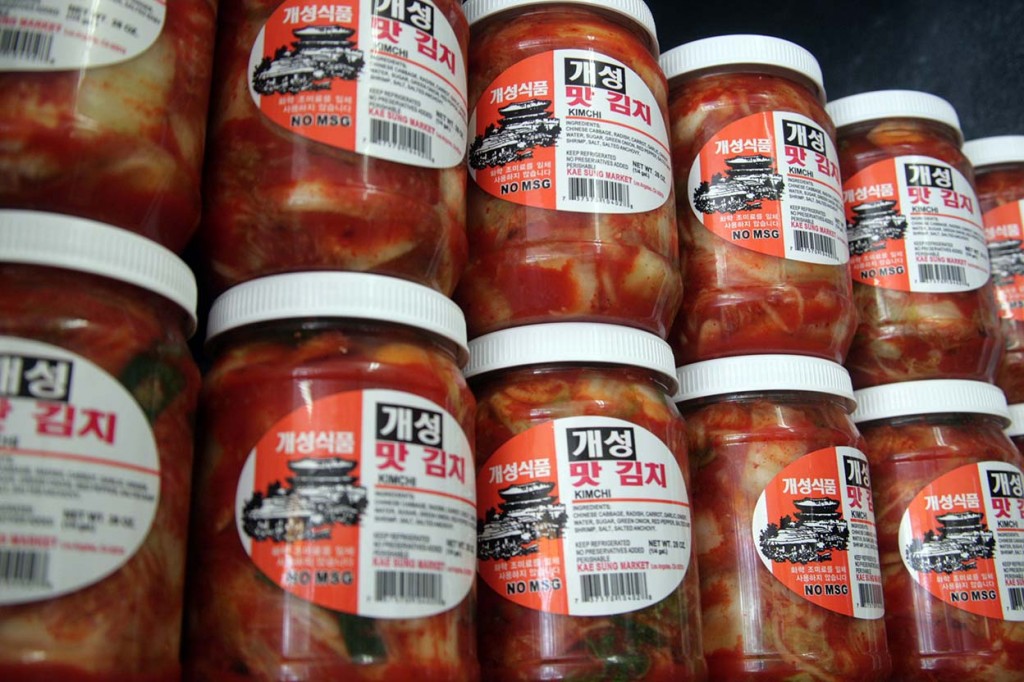 The inside of the store is lined with refrigerated rows of kimchi lining 3 walls.
The yeolmu put baechu (turnip greens) water kimchi is one of the nearly dozen varieties Ms. Cho recommends for the summer.