Due to my work (especially reviewing restaurants for the LA Times Daily Dish), I get invited to a lot of restaurant openings. I usually don't go. But last week, I made an exception to my rule and checked out the grand opening of Caffé Concerto in Arcadia.
It's a family owned restaurant, run by a husband and wife team, Lion Kim and Erin Jeong, with uncle Eric Kim helming the kitchen. Intelligentsia coffee is served from the cafe area.
The baked goods are invitingly beautiful. It's no wonder, since they're made by Keith Lee, former pastry chef from Bottega Louie.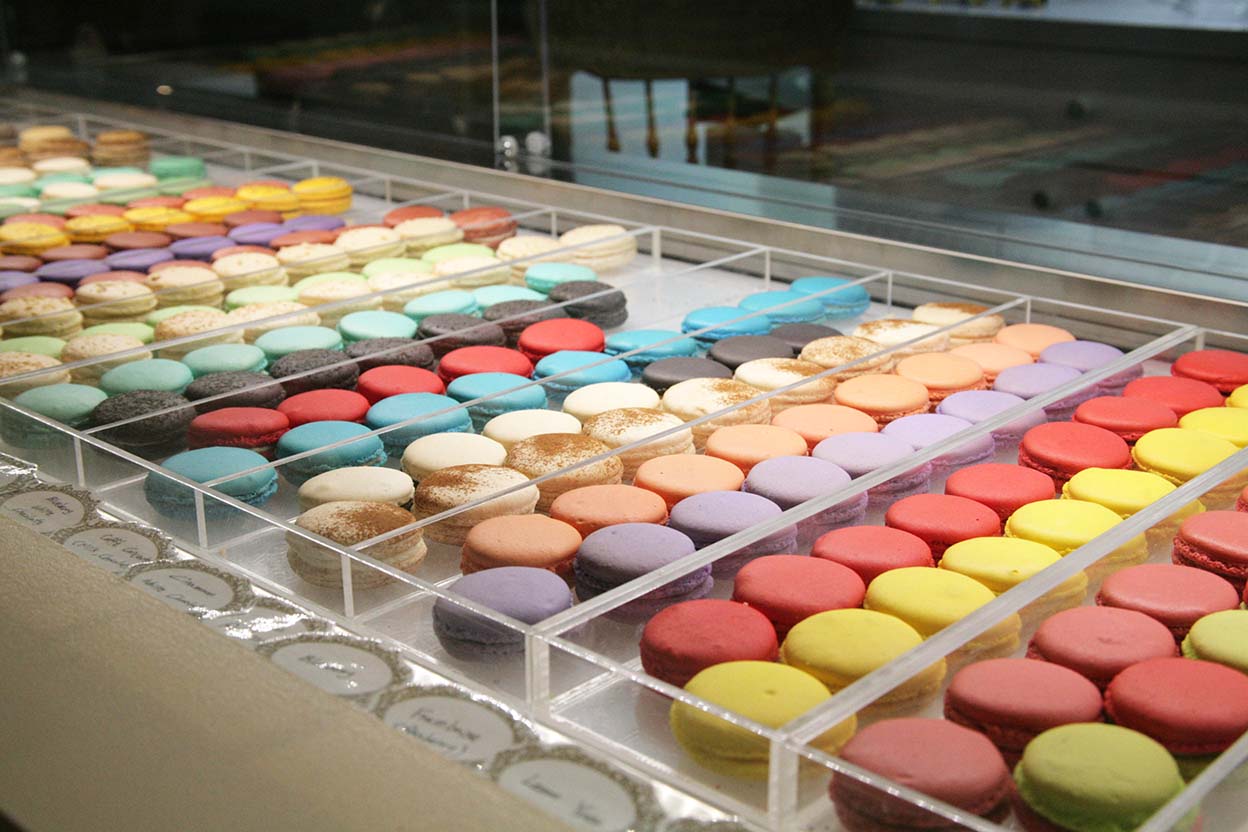 The food is way more Italian than Korean, but the decor and atmosphere of the restaurant feels like an Italian joint or elaborately decorated cafe you'd more find in Apgujeon or Gangnam rather than the Westfield Santa Anita mall in Arcadia .
Like, look at these ornately framed TV screens lining the walls, aptly showing Sofia Coppola's "Marie Antoinette."
The ribbon-cutting was festive and well attended by local politicians and family friends.
The food was buffet style and beautifully arranged.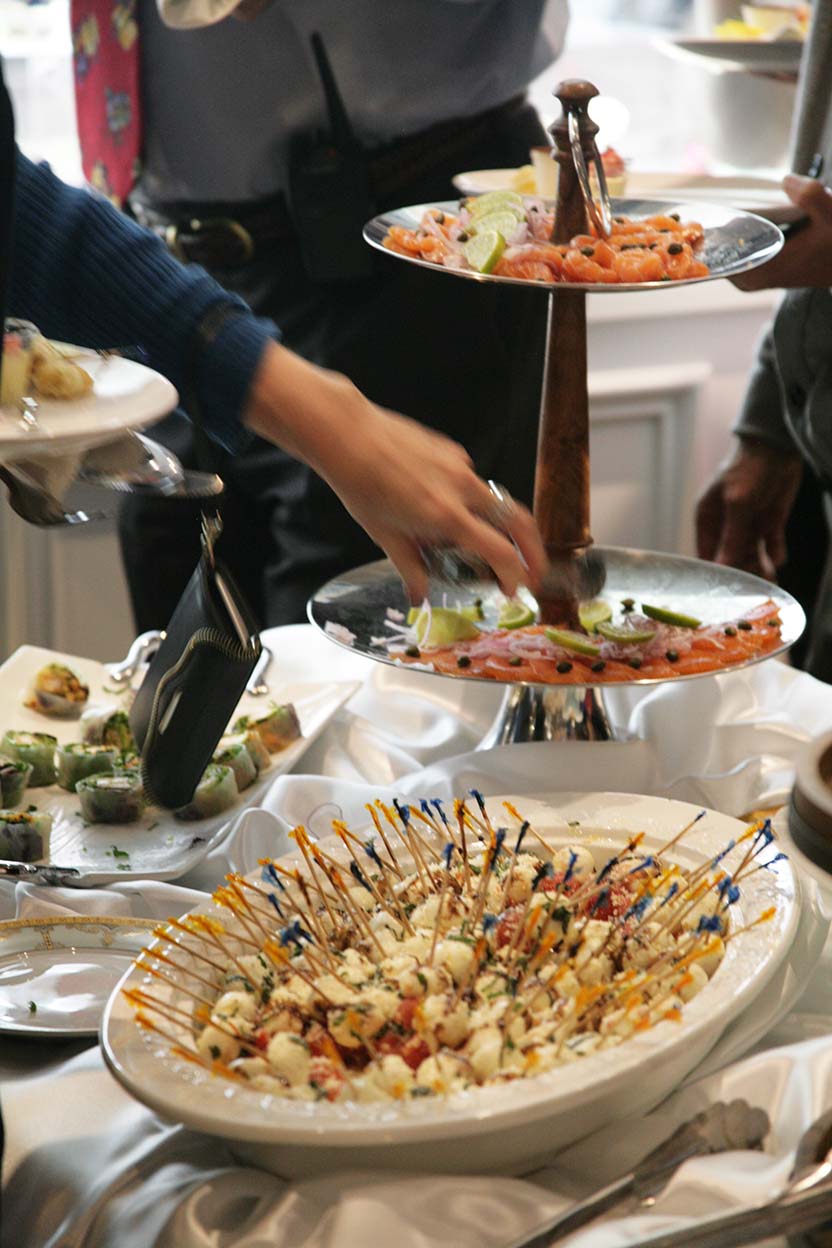 Don't you want to reach in and grab one of these little beauties?
The wine list is plentiful, and the interior design was fun and tasteful. I hope more Korean flavors come out of their open kitchen in the future, though.
Here was my buffet plate. My favorite? The squid ink crust pizza. Delicious!
Caffé Concerto
400 S. Baldwin Avenue #2360
Arcadia, CA 91007
626-821-9190