Last year, I was asked to give some advice on Cooking Light's Global Kitchen, their new cookbook on international cuisine. What a pleasant surprise to see a copy of it in my post office box this week!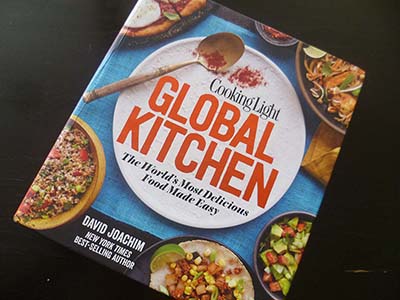 It's a colorful, fun book put together by David Joachim. The Asian section is a bit light, but then again, I am a bit biased, aren't I? It's an excellent overview of foods from all around the world with a healthy spin, of course. Here's a nice recipe on bibimbap with the requisite fried egg, of course.
I haven't cooked anything from it yet, but I'm sure I'll be reaching for it soon as summer BBQ season starts. Makes me want to pack my bags and start traveling the world!